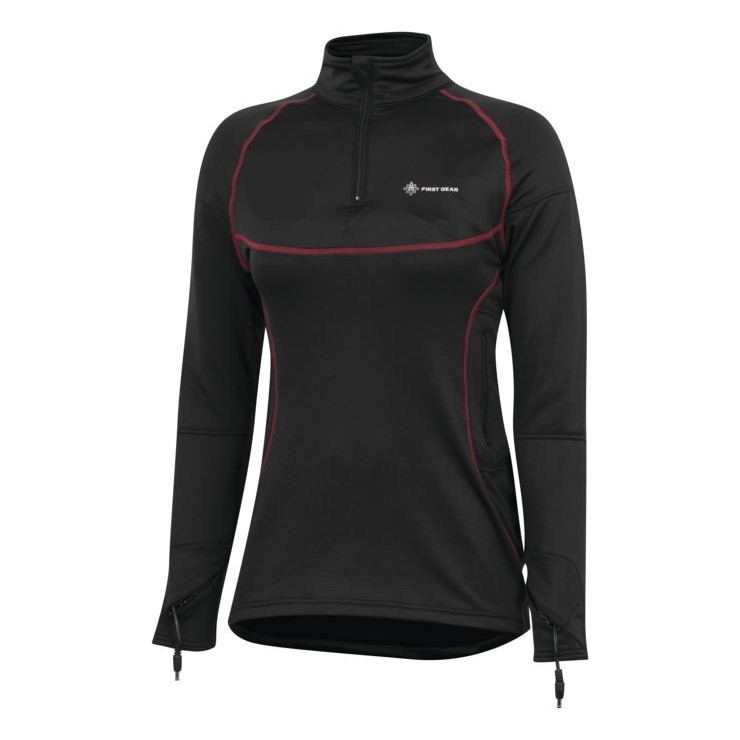 click on image for larger view
12V Heated Battery Pack Layer Womens Shirts
Product Description
Our 12v Heated Layer Shirt features our high tech, moisture wicking stretch fabric to optimize heat transfer. This shirt is durable and extremely lightweight. We use 7 heat panels. The heat is focused on the chest, arms, neck, upper back and lower back. Each zone is adjusted to fit the rider's body. Our heat panels have soft and flexible alloy/silicon shape for maximum heat transfer.
Equipped with form-fitting stretch fabric, offering compression for optimal heat transfer to your body
Stretch fabric is a durable light-weight fabric with moisture-wicking properties and an anti-bacterial treatment
Heat is generated on chest, upper & lower back, sleeves and collar to warm vital areas of the body
Integrated glove plugs stow in their own zipped pockets when not in use. These coaxial plugs are engineered for the best connection possible.
Dual zone heating: may be used with either a Single or Dual Heat-troller
This garment is designed to be plugged into a DC power source or battery pack